A place for all people
to discover their God-given identity
while fulfilling their God-ordained purpose.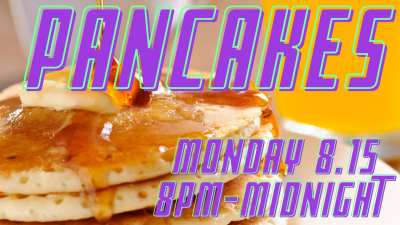 Starting college is exhausting. And you need carbs. A lot of them. So kick off Week of Welcome with some late night pancakes at Bama Wesley! We'll start serving at 9pm and keep flippin' flapjacks til midnight while you hang out, play games, and make new friends. Grab...
read more
Welcome to Bama Wesley! 
We are the United Methodist campus ministry to The University of Alabama. While we are a ministry of and supported by The United Methodist Church, we are a place for all students to discover their God-given identity while fulfilling their God-ordained purpose. We do this through worship, small groups, service, fellowship, and other ways that we help you find a community on campus where you can connect with God and with other students.